WHISPERING WIND IN LEIDEN, THE NETHERLANDS
Whispering Wind is an art installation in Leiden, the Netherlands, implemented in November 2017. Created by Edwin van der Heide and Marcel Cobussen, it consists of a wall relief and generative sound composition. The project aims to transform a passage into a unique sensory experience, connecting the academic world with the surrounding environment.
Binaural recording of Whispering Wind captured on January 29, 2021. © Edwin van der Heide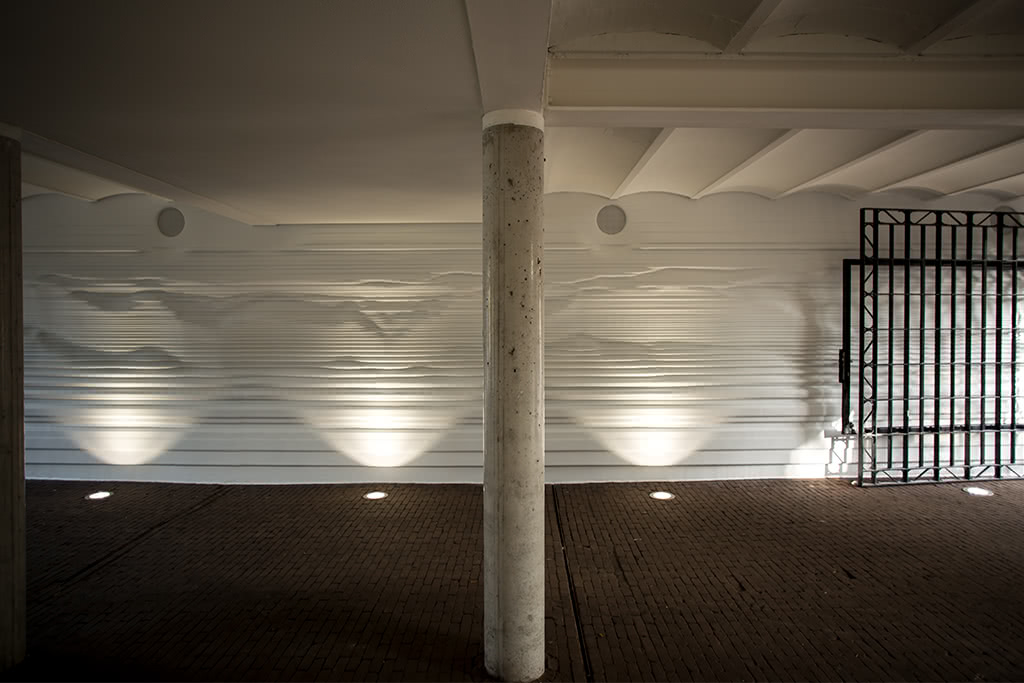 [1] Van der Heide, E. (2017). Fluisterende Wind. http://www.evdh.net/fluisterende_wind/
[2] Cobussen, M. (2019). "Artistic Research and Sound Art in Public Urban Spaces." In P. De Assis and L. D'Errico (eds.), Artistic Research. Charting a Field in Expansion. London: Rowman & Littlefield, pp. 98-112.
Entry submitted by: Marcel Cobussen and Edwin van der Heide