The Bamboo Garden (jardin des bambous)
THE BAMBOO GARDEN IN PARIS, FRANCE
The Bamboo Garden, located in Parc de la Villette in Paris, France features a cylinder-shaped pavilion equipped with 24 loudspeakers. Implemented in 1987, it features a permanent electroacoustic installation, attracting residents and tourists. Designed by Bernhard Leitner and Alexander Chemetoff.
In the audio example you can hear the sound played by the 24 speakers inside the pavilion.
Landscape architect Alexandre Chemetoff has brought together the conditions conducive to the development of 30 bamboo species. At the heart of this garden, a pavilion was designed by the architect and sound artist Bernhard Leitner. The pavilion Le Cylindre Sonore features a circular floor plan, with a diameter of 10 m and a height of 5 m, and is intended for the reproduction of music pieces composed by the designer himself. The soundtrack is played back via the electroacoustic system of 24 speakers hidden in the double wall of the pavilion. The access stairs to the pavilion are flanked by water channels with the aim of drawing attention to the sound of murmuring water. The water channel also surrounds the central area of the pavilion [1].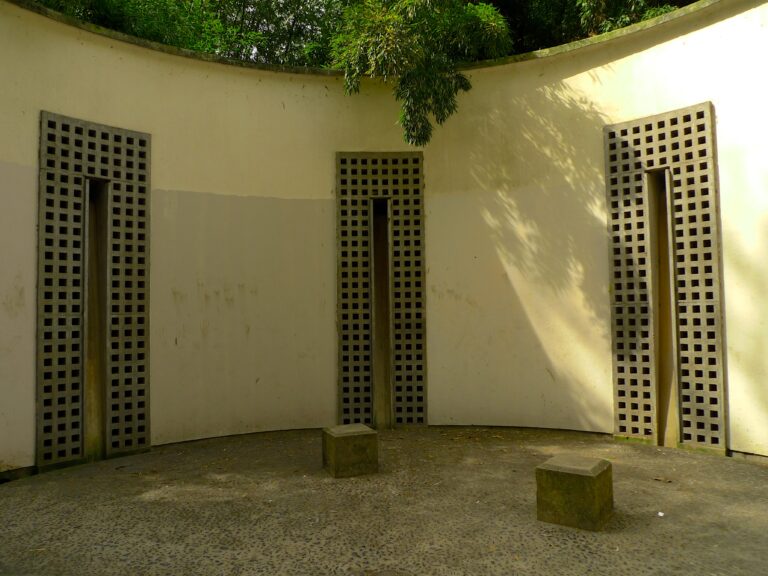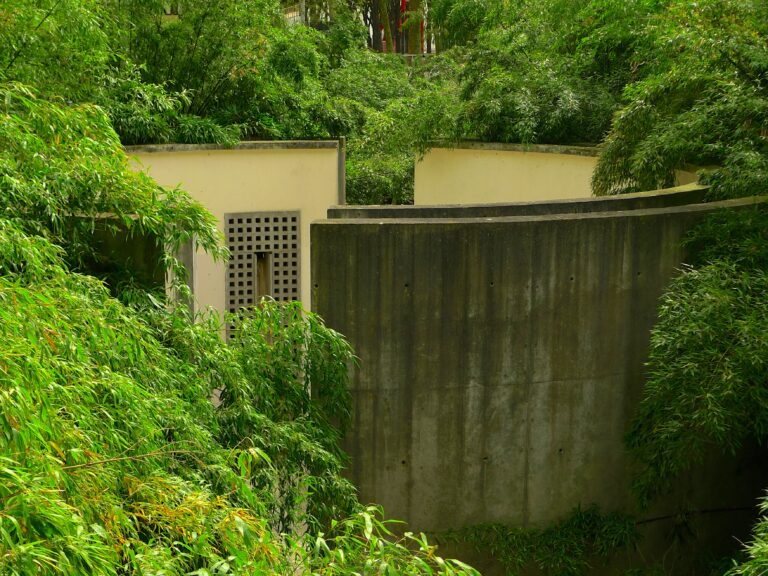 Audio: Tin Oberman (October 2013)
Entry submitted by: Xiaochao Chen