SHEAF SQUARE IN SHEFFIELD, UNITED KINGDOM
This installation at Sheaf Square in Sheffield, United Kingdom was implemented in 2006. Promoted by residents and local authorities, it is a permanent installation. Designed by Si Applied Ltd. 
In the audio example you can hear the sounds created by the water installations at Sheaf Square.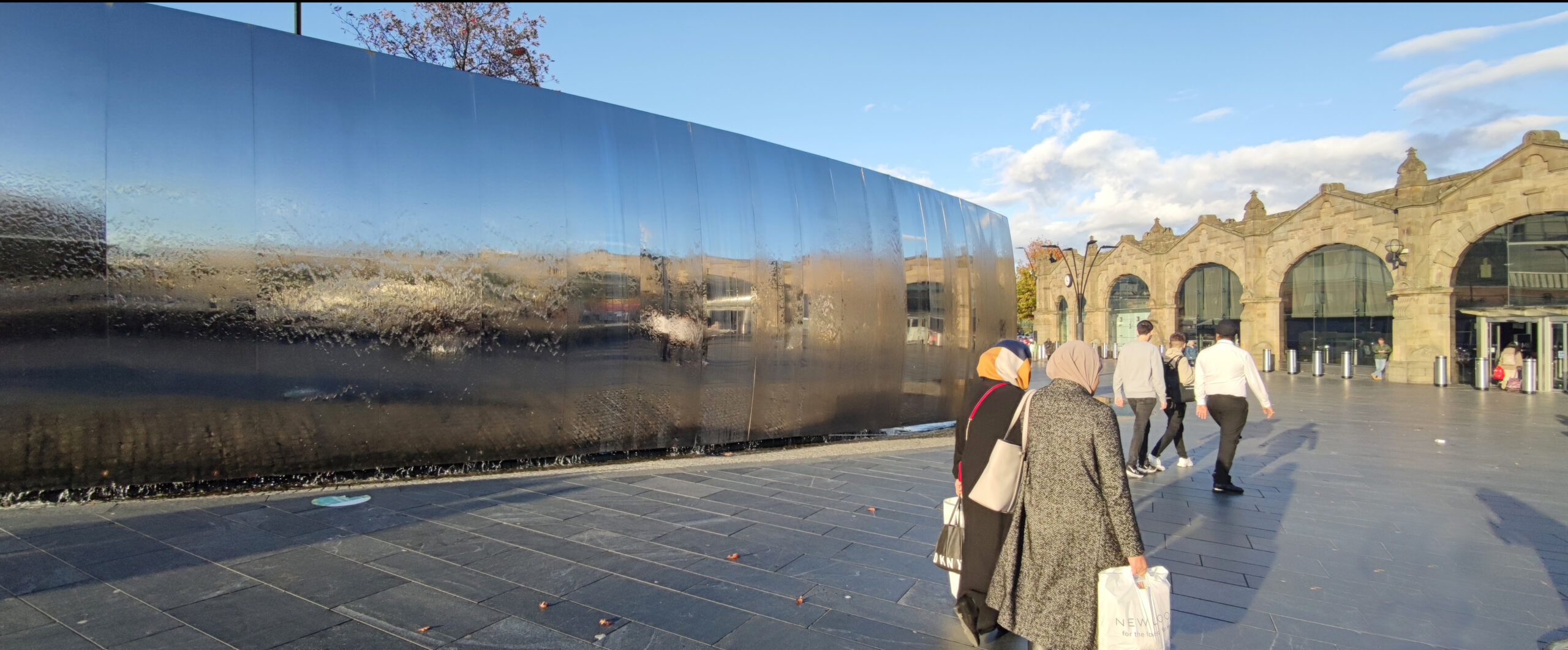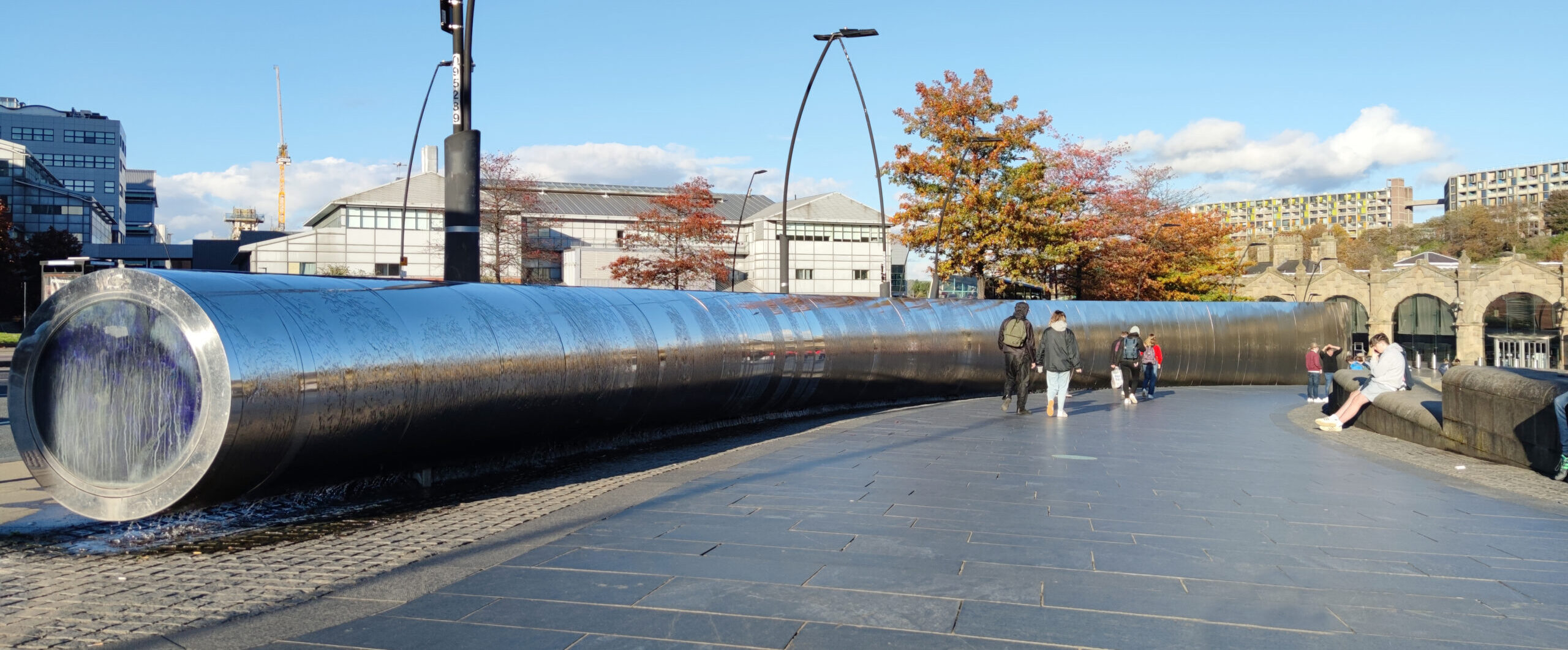 Photos: Tin Oberman, Xiaochao Chen
Audio: Tin Oberman, recorded September 2017
Entry submitted by: Tin Oberman