BIRRARUNG MARR PARK IN MELBOURNE, AUSTRALIA
This installation in Birrarung Marr Park, Melbourne is comprised of 39 upturned bells and was implemented in 2002. Promoted by residents and local authorities, it is a permanent installation, attracting residents as well as tourists [1].
The permanent sound art installation "The Federation Bells" is located in the heart of Birrarung Marr Park. The bells are installed on 2 – 5 m high pillars that are arranged in a grid over an area of approximately 0.04 hectares. The installation resembles a carillon, but it is scattered throughout a flat area instead of being hidden in a tower. The bells are played by computer-controlled hammers. On a daily basis (8am and 5pm), seven Australian composers' bell sequences play, allowing guests to wander between the bells or sit close by and appreciate the installation from the park. These bells in the relatively calm riverbank park may often be heard within a radius of 100 meters. People may download bell sounds using a musical software and composers from all around the world are encouraged to create bell compositions and to upload them to the internet as MIDI files to be performed [1].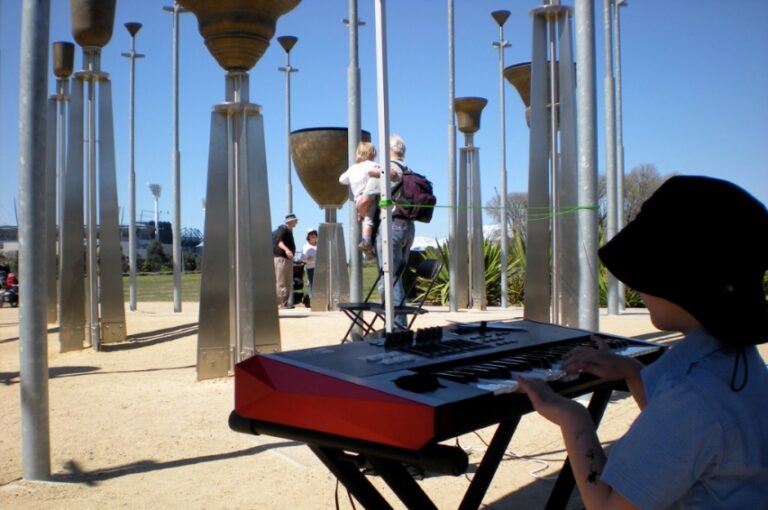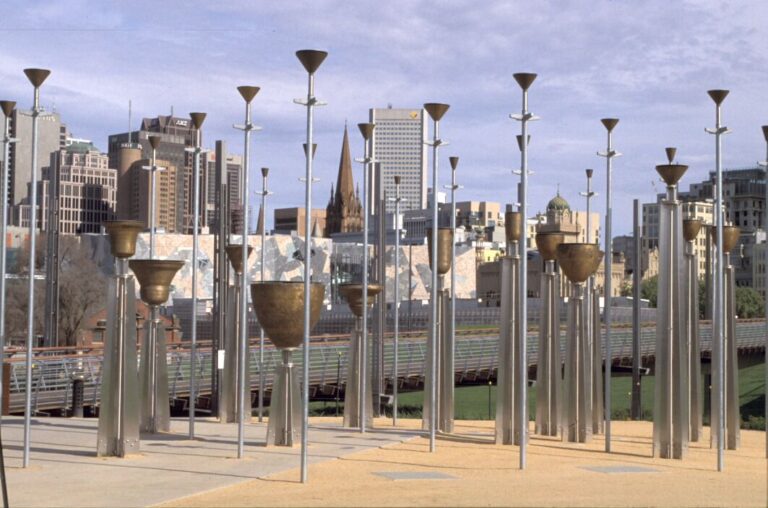 Entry submitted by: Xiaochao Chen